Energy Power Systems Australia (EPSA) is one of the largest Caterpillar engine dealers throughout the country. Given Australia's stringent emissions regulations and demand for optimal power solutions, the company has to verify the efficacy of their engines when commissioning them.
To measure emissions content and other factors, EPSA uses an array of Testo's gas analysers. We had the opportunity to speak with David Etherington, EPSA's engineering manager, about the company and how Testo's instruments support the CAT dealer's operations.
1. What does EPSA do and what is its affiliation with CAT?
We're a Caterpillar dealer, and we sell Caterpillar engines – we don't lease construction machinery or any other of those products.
2. Which industries use your machines?
Various: Marine, industrial, electric, power, petroleum – you name it. The industry from which we get the most business varies, depending on the economy. In the past, there's been a lot of pleasure boat business customers. However, that faded away with the Recession. Mining sort of filled in the empty position, but now that sector's started to decline as well. At the moment, power generation is probably our biggest customer base.
4. How do you monitor and service the efficiency of these engines?
We actually partner with other Caterpillar dealers that take care of equipment monitoring and upkeep. We only sell the equipment. However, when commissioning our solutions, that's where we'd analyse engine efficiency. We do that by taking a set of readings from the engines themselves with Testo's instruments.
For instance, we've used Testo's exhaust gas analyser – the testo 335. We also have a multifunction measurement instrument that calculates various inputs like pressure, temperature and other factors. We just plug the sensors into the pipes and move the instrument from one place to another.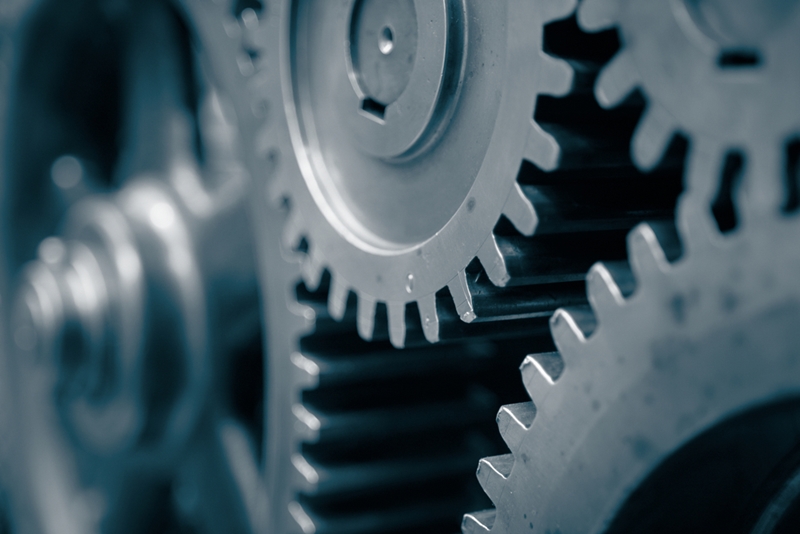 Industrial environments use engines to power operations.
As far as usage goes, it depends on a range of factors, actually. Previously, the tools weren't shared among our personnel from region to region, but now that we've had a downsizing, they're used more frequently now than they were in the past.
5. What is the criteria you look at to make sure these engines are operating efficiently?
We normally look at nitrogen oxides (NOx) when commissioning gas engines. One of the benefits of this is that the gas engine can be tuned according to particular job specifications. We usually tune gas engines with NOx settings in mind.
In contrast, diesel engines aren't adjustable. When you procure and install them, you're pretty much locked into factory settings. We primarily use Testo's equipment for measuring other parameters that the engine itself cannot measure, or if we want to verify the engine's measurements.
6. How have Testo's instruments benefited your organisation?
In the past, they've been tremendously helpful. However, we're shifting more towards Caterpillar's instruments, simply because we specialise in the company's equipment. However, that isn't to say Testo's instruments are unreliable – we haven't had a problem with them before.