Vibration Solutions
Vibration Solutions Pty Ltd represents 2 world class manufactures throughout South East Asia
Security Locknut is fast becoming the gold standard in locknut performance in just about every imaginable industry. Security Locknuts go on and off like a standard nut, however the high prevailing torque of Security Locknut eliminates spin off in applications subject to severe impact, rotation and heavy vibration. Unlike most other prevailing ...
+ View more
Contact Vibration Solutions
Your Email
* indicates mandatory fields.
Products
Vibration Solutions
We are pleased to announce a new partnership with Getzner Werkstoffe GmbH, the manufacturers of the trademarks Sylomer, Sylodyn and Sylodamp.Vibration Solutions will service the Australian & New Zealand market segments consisting of Industry and construction. These products are mixed cell polyurethane which only deforms slightly under load & this is very important to superior long term performance.The key difference between Getzner materials and other materials such as rubber and cork is that they maintain elasticity under load and have very minimal creep, or compression set.These materials are also have a very high dampening properties as well as being a great source of isolation, which makes them ideal for reducing noise and vibration caused by machinery across the full spectrum of industry.PRODUCT PROPERTIESCombination of spring and damping characteristics Elastic, versatile polyurethane materialMixed-cell pore structureADVANTAGESHigh elasticity, long service life Static application area of 0.011 N/mm2 to 1.2 N/mm2Load peaks up to 6.0 N/mm2Very low amplitude dependenceProven long-term behaviourHigh fatigue strengthFinely graded range (10 standard types) for optimum system designAbility to provide customer-specific modifications
Vibration Solutions
Security Locknuts Hold firm in high impact applications Security Locknuts are Re Useable which is suitable for repeated maintenance No special tools are required to fit Security Locknuts (Go on and come off like standard nuts)Security Locknuts are widely used in high vibratory or critical applications where nuts loosening can cause expensive downtime or a potential safety hazard. SLN are fitted with standard tools and can be re tensioned to allow for correct seating of bolts which is important in most dynamic applications. SLN can be found on mining equipment ranging from Longwall chains, SAG Mill liners, Crushing, screening & pulverizing equipment, Conveyors, Stackers & Reclaimers, cranes and other critical equipment. Other applications include drivetrain on helicopters, wheel nuts on roller coasters, chipper blades on large shredders & wheel nuts on mining trucks.
Vibration Solutions
AMC MECANOCAUCHO® design and manufacture comprehensive ranges of anti-vibration mounts based on metal to rubber bonded and moulded rubber spring for the effective reduction of structure borne noise.AMC MECANOCAUCHO® range of anti-vibration mounts are used in a range sectors and applicationsGeneration of electrical energyAir compressors and blowersPumps and pumping equipmentIndustrial vehiclesMachine toolsMarine propulsion and auxiliary equipmentAgricultural and construction equipment and machineryAcoustic isolation of premisesVibrasorber + Sylomer® Mounts offer the characteristic of their own capacity being able to isolate very low frequenciesManufactured using steel spring that can provide very high deflections up to 50mmBase plate is glued to a 12.5mm Sylomer® padEliminates sliding and improves the isolation of the element mainly at mid-high vibration frequencies that could be transmitted by the spring coilThe Sylomer® pad dampens and isolates mid to high range frequency vibrations that are transmitted through the coils of metal springs. Without the isolation of these components, the frequencies will spread throughout the buildings, structure or machinery and will generate noise. The steel spring coating provides excellent properties with the different maximum load capacities of the mounts able to be identified by different colour finishes.The VSR + Sylomer® Mounts are ideal for use in applications where high isolation is demandedSteel spring combined with the Sylomer® pad provides excellent isolation for low, medium and high frequenciesIdeal for rotating machinerySuitable for use in air conditioning units, fans and ventilators, compressors, pumps and generating setsAMC MECANOCAUCHO® develops products that provide solutions in all types of machinery, both mobile or fixed, to protect people and the environment from harmful effects of noise and vibration.
Videos
Click thumbnail to watch video
Getzner: The world of vibration isolation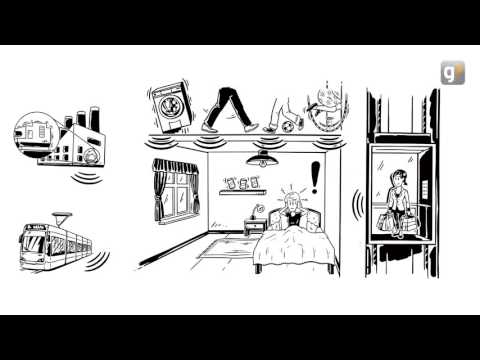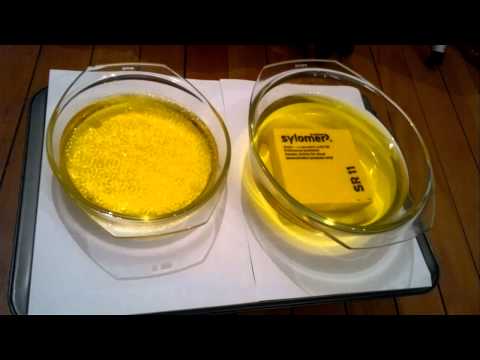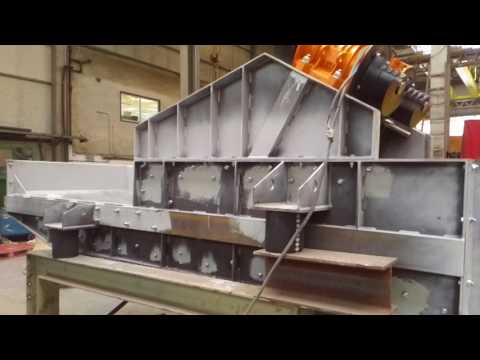 Contact Vibration Solutions
Unit 1/44-46 Mills Road
Braeside
VIC 3195
Tel: 03 95882863
Fax: 03 9587 7388