Serpent & Dove
Serpent & Dove provide rare earth Grate Magnets and Plate Magnets remove 'Tramp Iron' from grain, powders and plastics. Tramp Iron Magnets over conveyors protect downstream equipment. Lifting magnets make steel handling safer and magnetic clamps, sweepers and clean up tools assist welders and machine shops.
Contact Serpent & Dove
Your Email
* indicates mandatory fields.
Products
Serpent & Dove
Developed in conjunction with professional marine pilots, Pilot Ladder Magnets from Serpent & Dove are available in two options, the Yellow Mag II and the Sea-Mag that offers even greater convenience.The improved Yellow Mag II Pilot Ladder Magnet is 30% lighter and requires 15% less manual effort to release than its heavier predecessor Easy to deploy and handleMagnet mounting and base plate flex better accommodates rough surfaces such as paint, corrosion scale, weld seams and curvature on ship hullsEnsures maximum grip in adverse conditionsSuitable for use as a magnet to secure floating oil spill booms and maintenance vesselsAble to be supplied as single units or in a set of 4 in a strong marine play box, the Yellow Mag II Pilot Ladder Magnet offers a solution for a wide range of environments and requirements 1.6kg lighter in weight than previous modelN42 grade or better neodymium magnet materialStainless steel ring for tie off>400kg gripping power per unit, removes easily with lever handleThe Sea-Mag from Serpent & Dove deploys across the entire width of the ladder so that manual tie-off is not necessary Features two switchable permanent magnets on flexible mountings and adjustable HDPE armsHeight over the ladder ropes are easily adjustable4kg in weight for simple and easy deployment and removalEach switchable magnets are permanentRequires no batteries or electric powerEach switchable magnet is capable of clamping with a force of +250kg to provide a total of +500kg on flat, clean steel, however it is also very effective through air-gaps created by thick paint. Each magnet is activated with easy pressure on the T-handle whilst rotating it through 180 degrees.Security such as Serpent & Dove's Yellow Mag II or Serpent & Dove's Sea-Mag for pilot ladder security during Pilot transfer have been mandated by the International Marine Pilots Association and are used by many fleets worldwide, including the BP tanker fleet.
Serpent & Dove
Serpent & Dove provide a complete range of Tecnomagnete permanent electro-magnetic clamping systems and magnetic chucks for workholding in all milling, grinding, machining and turning applications.Magnetic Chucks for Clamping & WorkholdingMagnetic clamps for: Vertical milling operations Horizontal milling Turning Rail machining Grinding Magnetic self-shimming clamps for grinding
Serpent & Dove
MaxX Permanent Lift Magnets offering superior performance for heavy lifting MaxX Lifters from Serpent and Dove use only genuine licensed neodymium material and come with a three year warranty All steel components are nickel plated to prevent corrosion and provide surface hardness on the poles Tecnomagnete's 'neutral crown' magnetic circuit design ensures that maximum magnetic energy is concentrated at the poles and cannot disperse into adjacent loadsMaxX Lifters can also be supplied with a vertical lift attachment for use where steel must be lifted in a vertical orientationSafe, easy to use Magnetic Lifting Equipment The lifting of steel plates, girders and beams is greatly simplified with safe, easy to use permanent lifting magnets. Requiring no electric power and employing state of the art neodymium (rare earth) magnet elements, it's now possible to safely lift huge loads with comapact and lightweight magnets A MaxX Lifter weighing in at 6 kgs will lift a whopping 250 kgs and provide a 3:1 margin of safety (it will break away at 750 kgs) The range extends from 125 kgs to 2000 kgs with special units available for thinner material as wellUsing MaxX Lifters, the dangers associated with slinging, such as finger injuries and slippage, are completely obviated
Videos
Click thumbnail to watch video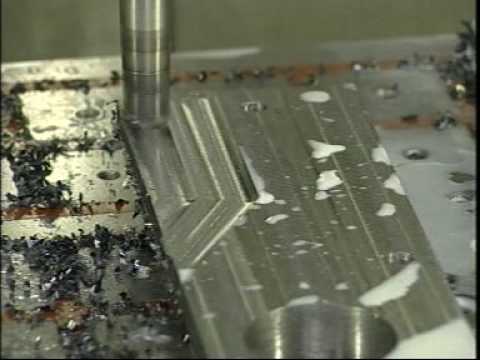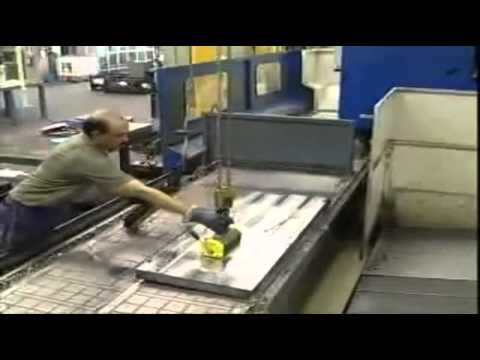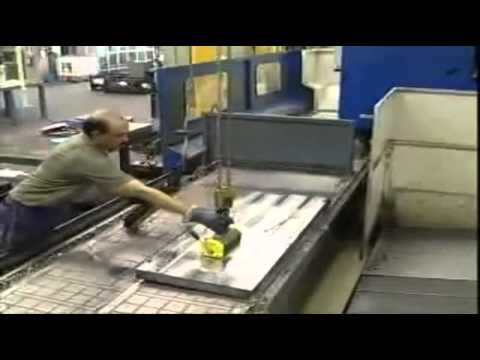 Contact Serpent & Dove
PO BOX 149
Collaroy Beach
NSW 2097
Tel: 02 99717577
Fax: 02 9971 2892