Pilot Air
Pilot Air is the expert in the design, manufacture, sales, service and installation of premium quality air compressors, compressed air treatment products, compressed air delivery systems and components.
Choosing the right compressed air system is crucial in ensuring you receive maximum performance, optimal efficiency and system longevity. Pilot Air has a team of technical experts on hand to ensure you receive the right system to ...
+ View more
Contact Pilot Air
Your Email
* indicates mandatory fields.
Videos
Click thumbnail to watch video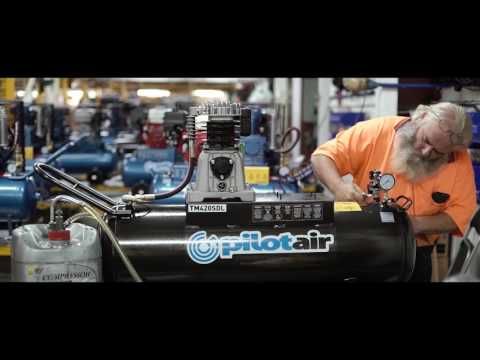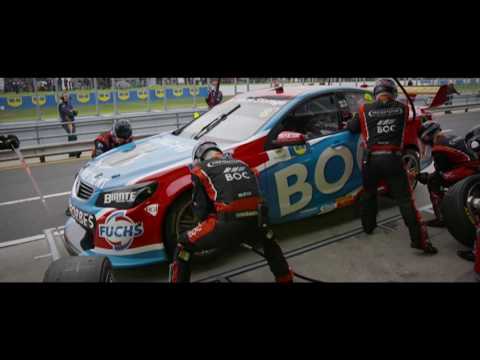 Gallery
Click thumbnail to see full size image
Factory interior
News
Supplier news
17/07/17
- Air compressor equipment needs to be regularly maintained and kept in good condition to ensure reliable performance and energy efficiency. However, if your energy bills continue to rise, the problem may not be with your equipment but your compressed air distribution system.Regardless of how well the air compressor performs, if the compressed air pipeline system distributing the air to the tools has a leak or is corroded causing air pressure to drop, the compressed air equipment will run harder to compensate, driving up energy costs. What you should look out for:System air leaksSystem air leaks are common but avoidable problems that typically occur in pipe joints, quick connect couplings and deteriorated thread sealants. Leaks cause the air compressor to overwork, driving up the energy bill as well as maintenance costs. One way to avoid system leaks is to choose the right design and type of compressed air delivery pipe system. Stainless steel and black pipes require threading to join the connections, resulting in leaks over time. Aluminium piping such as Quickline from Pilot Air uses polymer fittings to join the connections, eliminating the need for threading, welding or gluing, and dramatically reducing the risk of leaks. Air pressure reductionWhen air pressure drops in a compressed air system, it has to work harder to supply air. Air pressure loss may occur due to corrosion or obstructions within the distribution piping. Wherever there is air, there is moisture, leading to corrosion. When the inner surface of the pipe is corroded, airflow is restricted, resulting in decreased air pressure. Air pressure drops in the compressed air system cause the air tools to work under strain, reducing efficiency and accelerating wear and tear. Pilot Air's Quickline aluminium piping has a non-corrosive, smooth inner surface, reducing the incidence of air pressure drops. Internal pipe sizeWhen designing the compressed air system, it's important to optimise the pipe diameter, length and number of bends within the system to minimise air pressure drops. Internal pipe diameter determines the velocity of air running through the pipes. While external piping diameters may appear the same, the internal free section needs to be considered when comparing, for instance, standard plastic piping with Pilot Air's Quickline aluminium piping. The aluminium piping offers a larger internal pipe size that allows greater air flow to distribute air efficiently, reducing energy consumption. To ensure your air compressor delivers top performance along with energy efficiency, check whether your compressed air system piping is up to the task of efficiently distributing air. Consult with Pilot Air's team of experts if you need advice on your compressed air distribution system. Call 1300 667 579 or visit www.pilotair.com.au.
Supplier news
30/03/17
- The PAC Series of rotary screw air compressors from Pilot Air combines a simple robust design and the latest in technology and components with competitive pricing.High energy savings motorsIE3 electric premium efficiency motors ensure reduced power consumption, substantial energy savings and exceptional efficiency performance.High performance air-endsPilot Air's PAC high performance air-ends are designed, manufactured and tested in Italy, with the special screw profile assuring high performance and long service life.The PAC Series is now available in sizes from 4KW to 75KW and 4KW to 15KW in receiver mounted packages.The PAC Series of workshop and industrial compressors can now be specified to meet a broad range of customer requirements.ETIV controllers The extended range of Pilot Air's PAC Series 18KW to 75KW compressors also boasts the new ETIV controller delivering enhanced levels of operational visibility. Key features include remote monitoring (on request); and GSM/ GPRS/ Ethernet/ Wi-Fi module (for online compressor status, remote assistance, connection with PC, smartphone and tablet, and connection between neighbouring compressors).Master/slave function up to 4 compressorsKey features include: European designed and manufactured to Pilot Air's exacting specifications; advanced electronic control systems for precise setting and control; and independent thermostatically controlled cooling fans ensuring constant air/oil temperatures even under the toughest conditions.The PAC Series rotary screw air compressors are recommended for all workshop or industrial requirements, and are backed by Pilot Air's legendary reliability and long life value.Download the new PAC Series rotary screw air compressors brochure.For further information, contact Pilot Air on 1300 667 579 or email sales@pilotair.com.au.
Supplier news
30/03/17
- Pilot Air introduces a new range of vertical and horizontal air receivers built and certified to AS1210 standards to guarantee quality.All of Pilot Air's air receivers now come with a pressure relief valve, pressure gauge and manual condensate drain at no extra cost, adding more value to their customers.These air receivers are supplied painted in industrial grade enamel but Pilot Air also offers customised painting to meet the customer's branding requirements. Technical advice and supportPilotAir assists their customers with correct sizing and selection of air receivers and accessories to ensure optimal performance of compressed air applications. The company's team of experts can provide the right advice to ensure customers receive a correctly sized compressed air system.Pilot Air also offers custom-built air receivers for customers with specific requirements. Please contact Pilot Air for further information on 1300 667 579 or email sales@pilotair.com.au.
Contact Pilot Air
115 Beaconsfield Street,
Silverwater
Sydney
NSW 2128
Tel: 1300667579
Fax: (02) 9648 3362
Service & Spare Parts
21-25 Stubbs Street,
Auburn, Sydney
NSW 2144
Tel: 1300667579
Fax: (02) 9648 3362
Statewide Agencies
Unit 7/ 400 Grand Junction Rd,
Mansfield Park, Adelaide
SA 5012
Tel: 1300667579
Fax: (08) 8347 4660
Air & Power
7-9 Fisher Street,
Belmont, Perth 
WA 6104
Tel: 1300667579
Fax: (08) 9277 4040
2/339 Archerfield Road,
Richlands
QLD 4077
Tel: 1300667579
Fax: (07) 3375 7388
Melbourne VIC
Tel: 1300667579
Fax: (02) 9648 3362