Pacific Data Systems Australia
Since 1984, Pacific Data Systems Australia has been providing reliable, cost effective and timely solutions in the areas of environmental monitoring, data acquisition, scientific and industrial instrumentation remote computing and systems integration. Specialising in custom-built systems, we can work with you to plan and implement the most effective solution available, regardless of your monitoring requirements (weather, water quality, water level, ...
+ View more
Contact Pacific Data Systems Australia
Your Email
* indicates mandatory fields.
Products
Pacific Data Systems Australia
SatVUE Smart Remote Monitoring Solution Cut Risk & Cost - Boost Efficiency & Compliance SatVUE is one of our most advanced systems, combining smart remote monitoring technology with reliable satellite communications in a compact, off-the-shelf device, which is available globally through our network of partners.Designed as a low cost Plug & Play device, SatVUE is fast to configure and install, and easy to maintain even in the most extreme conditions. With the ability to integrate with common analog or digital input communication protocols, simply connect the desired sensor required for your water quality, weather, flow, tank level et al. application, and away you go!SatVUE users enjoy the peace of mind of reliable, continuous remote monitoring and control of multiple sites, with the enhanced environmental compliance, reputation and bottom line benefits that flow as a result. Key FeaturesMulti–sensor Compatibility Solar or Battery Powered Easy Plug 'n' Play Installation Online Data Portal Enabling Full Remote Access IsatData Pro Satellite Network CommunicationsKey Benefits Low Maintenance Cost-effective Solution Monitor outside of 3G / 4G Infrastructure Improve Operations Efficiency, Greater Visibility Custody of Data, Reduces Data Transposition ErrorsOther Monitoring Requirements? We specialise in building custom solutions for a range of monitoring applications (weather, water, dust etc). Contact us today to discuss your next project.
Pacific Data Systems Australia
Developed in Australia, the FreshView EC12 Ripening Controller system is the latest proven robust technology to monitor, control, ripen, degreen, and store fruit and other perishable commodities. The modular design ensures simple installation and provides flexibility to expand to meet operational demands of small, medium and large fruit handling facilities.By automatically monitoring and controlling the concentration and levels of ethylene, carbon dioxide, temperature, relative humidity, pulp temperature, and oxygen, the FreshView EC12 Ripening Controller system leads to a higher standard of presentation, longer shelf life and a more uniformly ripened, tastier piece of fruit.System for ripening, degreening and storageOn-screen display of environmental conditions and system statusMonitor and control ethylene, CO2, temperature, relative humidity, pulp temperature, O2 and sub-systemsRemote access and control via the Internet for monitoring, control, system status, historical data and set-point adjustmentMonitor and control up to 12 roomsRemote web portal access allows for monitoring and control via an exclusive customer code, username and password login, providing the end user with 'round-the-clock peace of mind for their valuable produce.
Q&A
Question:
14/11/12

- Yes. We have developed an app for android, iPhone and iPads which is available for sale online. The app lets you view your data in graphs or mimic panels. ... read more
Videos
Click thumbnail to watch video
SatVUE Remote Satellite Monitoring System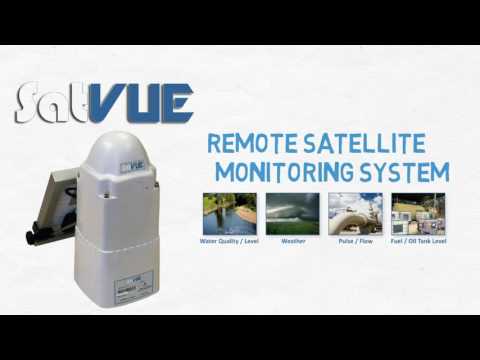 Contact Pacific Data Systems Australia
27 Hi-Tech Court
Eight Mile Plains
QLD 4113
Tel: 07 33612000
Fax: 07 3341 3949
Pacific Data Systems Australia Brands
dataTaker
Davis
Handheld
Kestrel
Panasonic Toughbook
Ponsel
Vaisala