Pacific Data Systems Australia
Since 1984, Pacific Data Systems Australia has been providing reliable, cost effective and timely solutions in the areas of environmental monitoring, data acquisition, scientific and industrial instrumentation remote computing and systems integration. Specialising in custom-built systems, we can work with you to plan and implement the most effective solution available, regardless of your monitoring requirements (weather, water quality, water level, ...
+ View more
Contact Pacific Data Systems Australia
Your Email
* indicates mandatory fields.
Products
Pacific Data Systems Australia
With the World Health Organisation declaring diesel engine emissions a Class 1 carcinogen, the dPM-RT analyser is used to monitor those emissions (known as diesel particulate matter), in real-time. This important tool is used primarily to alleviate potential health concerns amongst those exposed to diesel emissions, such as vehicle maintenance workers.Reliable, EffectiveThe DPM-RT is the tool that ventilation officers and workshop staff need in order to reliably identify high DPM emitters, and to validate the effectiveness of emissions-related maintenance. Key Features • Instant measurement of fine particulate levels in diesel exhaust • Easy to use, on-screen prompts, minimal (<10min) training required • Designed to handle the rugged demands of mining sites • Meets NSW MDG 29 and QLD Govt. testing requirements • Auto-generates & displays Stall or Free Acceleration test resultsKey Benefits Accurate Measurement The rugged, practical and easily operated DPM analysis instrument was specifically designed for measuring particulate concentrations in the exhaust of mining engines. Using advanced laser light-scattering technology, the dPM-RT can accurately and instantly measure particulate mass concentrations in the exhaust from all engine types.Rapid Results The DPM-RT has been pre-programmed to measure particulate mass emissions during a Stall Test or Free Acceleration.Test in as little as just one minute. Internal software guides the operator through these standardised DPM test procedures, collects and processes the test data, and automatically produces an overall result immediately once the test is completed. Simple Operation The instrument is highly automated, with only a single press-button required to initiate and run a test. It is designed for ease of use by maintenance personnel as an everyday workshop tool, after only minimal training, but retains the flexibility to support more complex research or investigative activities. Routine maintenance of the DPM-RT is limited to checking and periodically replacing one disposable filter. A weekly calibration check, which takes around one minute to complete, ensures continued measurement accuracy.
Pacific Data Systems Australia
SatVUE Smart Remote Monitoring Solution Cut Risk & Cost - Boost Efficiency & Compliance SatVUE is one of our most advanced systems, combining smart remote monitoring technology with reliable satellite communications in a compact, off-the-shelf device, which is available globally through our network of partners.Designed as a low cost Plug & Play device, SatVUE is fast to configure and install, and easy to maintain even in the most extreme conditions. With the ability to integrate with common analog or digital input communication protocols, simply connect the desired sensor required for your water quality, weather, flow, tank level et al. application, and away you go!SatVUE users enjoy the peace of mind of reliable, continuous remote monitoring and control of multiple sites, with the enhanced environmental compliance, reputation and bottom line benefits that flow as a result. Key FeaturesMulti–sensor Compatibility Solar or Battery Powered Easy Plug 'n' Play Installation Online Data Portal Enabling Full Remote Access IsatData Pro Satellite Network CommunicationsKey Benefits Low Maintenance Cost-effective Solution Monitor outside of 3G / 4G Infrastructure Improve Operations Efficiency, Greater Visibility Custody of Data, Reduces Data Transposition ErrorsOther Monitoring Requirements? We specialise in building custom solutions for a range of monitoring applications (weather, water, dust etc). Contact us today to discuss your next project.
Q&A
Question:
14/11/12

- Yes. We have developed an app for android, iPhone and iPads which is available for sale online. The app lets you view your data in graphs or mimic panels. ... read more
Videos
Click thumbnail to watch video
SatVUE Remote Satellite Monitoring System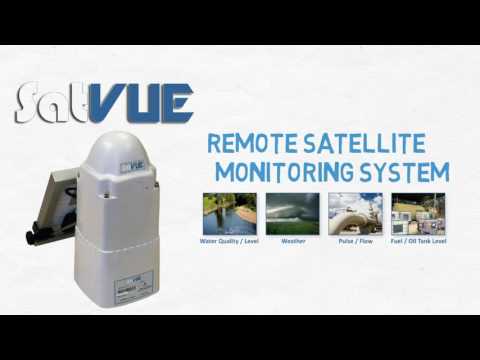 Contact Pacific Data Systems Australia
27 Hi-Tech Court
Eight Mile Plains
QLD 4113
Tel: 07 33612000
Fax: 07 3341 3949
Pacific Data Systems Australia Brands
dataTaker
Davis
Handheld
Kestrel
Panasonic Toughbook
Ponsel
Vaisala