Pacific Data Systems
In operation since 1984, Pacific Data Systems specialises in Workplace and Traffic Safety Solutions (including police-standard breathalysers), Weather Stations and Environmental Monitoring Equipment, Water Quality Monitoring Equipment, Air Quality Monitoring Stations, Data Loggers and Custom-Built Systems and Rugged Laptops and Tablet PCs.
Contact Pacific Data Systems
Your Email
* indicates mandatory fields.
Products
Pacific Data Systems
Pacific Data Systems distribute the Lion range of handheld breathalysers in Australia. Lion are industry leaders in manufacturing alcohol breathalysers. TheLion alcohol breathalysers are used inwidely across a host of industries incluing: mining, transport, construction and the State Police Forces. Lion offer four different models to cater for your specific requirements.Robust industrial designs with accurate readingsLion SD-400 Alcolmeter® Industrial robust design Can recall readings of previous breath alcohol test Stores up to 5000 recordings and can be downloaded to PC An optional printer kit is available to print readings onsite Used by police for roadside breath alcohol testsHygienic Breathalysers with no mouthpieces requiredLion Alcoblow® - Hygienic Breathalysers "Wand" style breath alcohol analysis instrument No mouthpieces required - highly hygienic and low cost per test Light indicates Low or High sample result Typically used for fast, cost effective screening of crowdsCompact models for ideal for healthcare settingsLion Alcolmeter® 500 Easy to use breath alcohol testing device Pocket size, ergonomic breathalyser Provides up to 400 tests from 2 AA batteries Widely used by healthcare providers and non-industrial companiesSuperior accuracy for stringent testing requirementsLion Intoxilizer® 8000 Evidential Breath Alcohol Analysers Infrared sensor technology delivers highest accuracy available in breath alcohol analyses Used by police forces for evidential analyses such as secondary testing at the station Suitable for workplaces requiring an extra level of certainty in alcohol testing programs The breath alcohol testing equipment feature fuel cell sensors for precise and reliable recordings. These intelligent systems provide the ideal solution to your breath testing requirements.
Pacific Data Systems
Since 1984 Pacific Data Systems have provided professional grade Automatic Weather Stations. These intelligent systems offer a world's first weather station technology offering iPhone, iPad and Android Apps for 24/7 mobile data.Fully configured turnkey systems provide ease of installation and use The All-In-One weather stations are simple to install due to the turnkey system design. Additional benefits include: Customisable email and SMS alarms will notify you immediately of changes to environmental conditions Monitor dust, wind direction and rainfall levels to prevent costly environmental fines No software required - view and download your data online for free from any Internet connected PC Ultrasonic weather sensor provides greater reliability than traditional sensors Integrate additional sensors as required for dust, water quality, solar radiation and soil moisture Your choice of power, remote communications and mounting hardware Portable and rapid deployable versions availableIdeal for all weather monitoring applicationsPacific Data Systems Automatic Weather Stations are suitable for all weather monitoring applications and are widely used by: Government Environmental Agencies Mining Companies Builders and Civil Construction Companies Academic ResearchersPacific Data Systems will work with you to make sure your weather station arrives ready for installation and application with no expert knowledge required. These professional grade Weather Stations provide the ideal solution to your weather forecasting requirements.
Q&A
Question:
14/11/12

- Yes. We have developed an app for android, iPhone and iPads which is available for sale online. The app lets you view your data in graphs or mimic panels. ... read more
Videos
Click thumbnail to watch video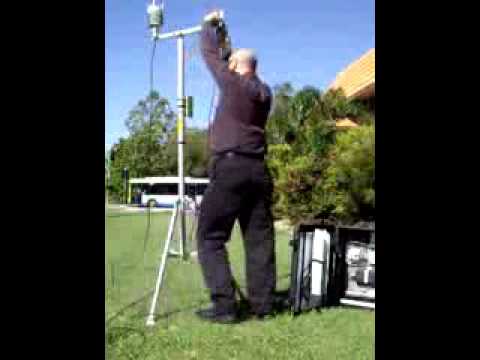 Contact Pacific Data Systems
27 Hi-Tech Court
Eight Mile Plains
QLD 4113
Tel: 07 33612000
Fax: 07 3341 3949
Pacific Data Systems Brands
dataTaker
Davis
Handheld
Kestrel
Lion
Panasonic Toughbook
Ponsel
Vaisala