LINAK Australia
LINAK provide products that improve people's quality of life and working environment. The TECHLINE Division focuses on providing products for use in industrial equipment like machinery and workspace, building and construction, mobile equipment. They produce quality actuator systems and lifting columns that improve the working environment.
The MEDLINE and CARELINE Division provides products for use in hospital and health ...
+ View more
Contact LINAK Australia
Your Email
* indicates mandatory fields.
Products
LINAK Australia
The LINAK DESKLINE Division provides complete flexible actuator systems for height adjustable desks, worktables and counters based on your needs and wishes.DESKLINE focuses on easy modular and reliable solutions to fit your design both functionally and aesthetically. Other benefits include: PVC FreeLower standby power consumptionAnti-collision technology protects material damage if a collision with a solid object occursFunctional and aestheticFull range of control units with wireless versions and memory functions and displays, allowing you to monitor desk height and other dataActuators for workstations and benchesDESKLINE is ideal for a range of applications including: Industrial workstationsTechnical workstationsOffice desk KitchensDisplay and monitor stands
LINAK Australia
LINAK's LA36 electric linear actuator is built to last. Specifically designed for outdoor environments it has proven time and time again that it is suitable for even the harshest of conditions. LINAK actuators are commonly used for applications within: AgricultureMiningSolarSpecial vehiclesOther industrial applications Intelligent LA36 is available with Modbus Available with all iFLEX options; IC Basic, IC Advanced, Bus and parallelStrokes Lengths up to 1.2m Forces up to 1 tonneMax. Thrust: 10,000 NMax. Speed: 160 mm/s High performance with durable construction for integration into the most demanding environments.
LINAK Australia
LINAK is an Australia, an international company founded on a simple idea of electric linear actuation. The range of TECHLINE linear actuators from LINAK are built to last and provide a strong alternative to hydraulic and pneumatic movements.Ease the load to make work easier and more productive Wide product range for any type of movement Easily reach inaccessible places Regulate ventilators easily and efficiently Increase efficiency and comfort in workstation and production linesHeavy duty actuators for harsh and demanding conditions LA12: Compact and robust designed to provide outstanding performance in harsh conditions LA22: In-line actuators with small outer dimensions LA23: A push/pull actuator for applications where size is important LA28: Quite and powerful primarily system actuators LA30: Designed to fit most applications LA32: Available with ball screw spindle LA34: Innovative construction with a wide range of safety options LA35: Use under extreme conditions LA36: A solid electric linear actuator ideal for construction machinery, forestry or agricultural applicationsLinear actuators designed for specific applications and environments The range of linear actuators are high quality, robust and suitable for system integration for various industry applications including: Industrial automation Motorhomes, Ccaravans, boats Solar Materials handling Workstations Conveyors Farming applications Hospital and Care beds and patient care Hospitality, Food and Beverage environmentsThe TECHLINE linear actuators perform reliably in rugged and harsh conditions. Suitable for smooth and controlled automation applications, LINAK Australia will have the right solution. LINAK Australia also develop and manufacture standard and customised, plug and play, actuator systems available in 12, 24 and 36V DC, with lifting capacities from 200-10000N and height adjustments from 560-1235mm.
Videos
Click thumbnail to watch video
Fast assembly of a LINAK® TECHLINE® System Solution with rem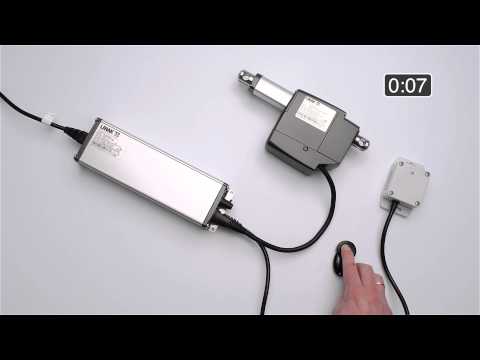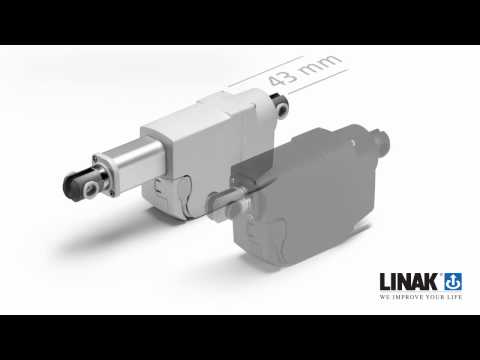 Contact LINAK Australia
82-84 Abbott Rd
Hallam
VIC 3803
Tel: 03 8796 9777
Fax: 03 8796 9778
LINAK Australia Brands
CARELINE
DESKLINE
HOMELINE
JUMBO
LINAK
MEDLINE
TECHLINE