Konecranes
Konecranes is a global lifting businesses group, they manufacture and supply a range of light lifting equipment, industrial cranes, products for hazardous environments, process cranes, port cranes and lift trucks.
Services they provide include crane and port services, machine tool service (MTS), parts and modernizations.
Servicing a range of industries such as automotive, general manufacturing, inter modal & rail, mining, ...
+ View more
Contact Konecranes
Your Email
* indicates mandatory fields.
Products
Konecranes
Konecranes offers a comprehensive range of lifting solutions, including overhead cranes, light cranes and jib cranes. Other crane systems available from Konecranes are Monorail Hoists Monorail Cranes Aluminium Cranes Explosion Proof Cranes Heavy Duty Process CranesKonecranes Standard Overhead Crane Systems Konecranes wire rope hoists are the industry leader for standard overhead lifting solutions from 1t up to 80t capacity. The CXT hoist maximizes hook approaches to enable buildings to be smaller, thus reducing capital costs and building footprints.Konecranes Light Cranes and Jib Cranes For loads up to 2t capacity, Konescranes' XA light rail system is designed to make moving objects in smaller areas effortless. The aluminium profile is quiet, clean, offers far less rolling resistance than steel, and has a high structural stiffness. The modular design allows construction in both freestanding form or suspended from existing structures. The XA aluminium light crane system also weights as much as 50% less than steel, putting fewer loadings on support structures.Konecranes Heavy Lifting Solutions Konecranes offers solutions for all heavy duty process and high capacity requirements. Their SM Winch can move loads up to 1,000t and over 3,000 have been installed worldwide. For specific industry requirements such as Paper Mill cranes, Power Plant cranes, Steel Processing cranes and High Duty cranes for the Automotive and Manufacturing industries, Konecranes will have a proven solution for you.
Videos
Click thumbnail to watch video
Industrial Cranes from Konecranes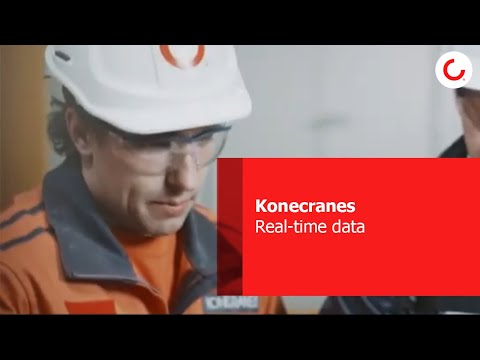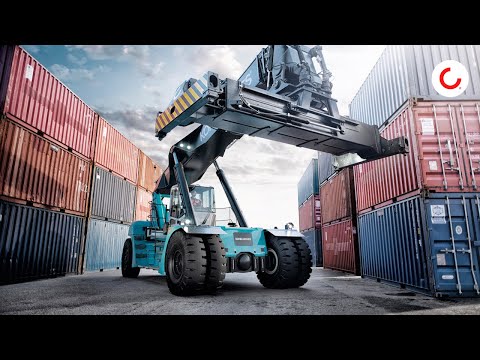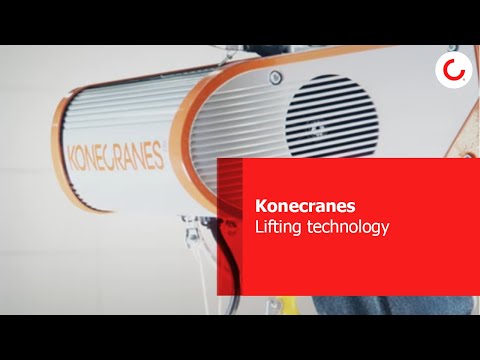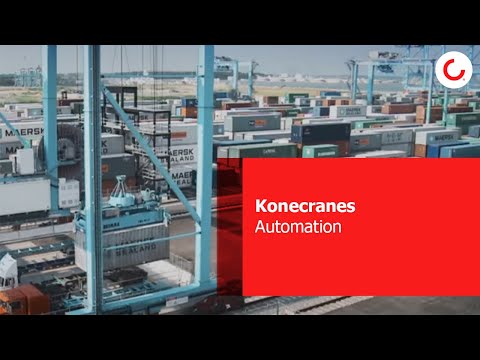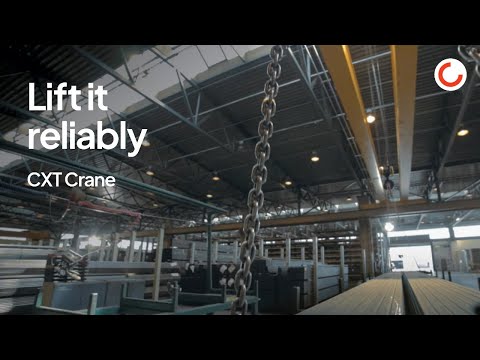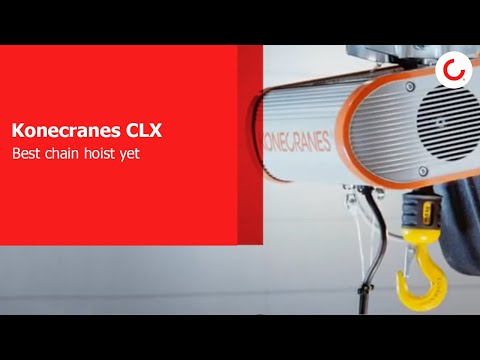 Contact Konecranes
14-16 Heald Road
Ingleburn
NSW 2565
Tel: 02 99333900
Fax: 02 9605 4336
284 Proximity Drive
Sunshine West
VIC 3020
12 Ferguson Drive
Quoiba
Tas 7310
Tel: 02 99333900
Fax: 03 6423 1361
9 Mel Road
Berrimah
NT 0828
Tel: 02 99333900
Fax: 08 8983 3214
13 Aspiration Circuit
Bibra Lake
WA 6163
Tel: 02 99333900
Fax: 08 9437 7250
29 Rudall Ave
Whyalla
Playford
SA 5600
Tel: 02 99333900
Fax: 08 8645 5391
Unit 2/43
Collinsvale Street
Rocklea
QLD 4106
Tel: 02 99333900
Fax: 07 3274 6398