Integrated Packaging
Integrated Packaging are one of Australia's leading stretch wrap manufacturers and suppliers and have a large range of premium stretch film products and equipment to suit your needs.
Contact Integrated Packaging
Your Email
* indicates mandatory fields.
Products
Integrated Packaging
Integrated Packaging provides innovative and cost effective packaging solutions. With a wide range of packaging and stretch films on offer, Integrated Packaging has a total of 3500 products to suit almost any application.All products are Quality Certified to ISO9001.Products in this range includeBundle ShrinkPallet ShrinkTop SheetsPallet NettingPallet LinersPrinted BagsPlain BagsPrinted FilmPlain FilmPVC Food FilmsIdeal for wrapping and securing heavy pallets, all the products are available in a range of sizes to suit each individual wrapping, packing and securing need.Each product is carefully created to ensure that it is made to the highest standards to meet customer expectations.
Integrated Packaging
Integrated Packaging supply a range of Customised Wrapping Equipment and Stretch Film Pallet Wrappers design with workplace safety in mind. These safe and reliable machines are available in a number of designs with customisable options to suit specific requirements. Reduce Load Shifting with Pallet-Grip® locking technology The S-300XT Stretch Film Wrappers reduce product damage by securely holding loads in place and create a safe materials handling environment. Cut and clamp components are fully protected Multiple configurations allow for custom specifications Pallet-Grip® reduces the risk of operator injury by securely holding products in place Achieve excellent operational efficiency with less wastage and product damage Improve productivity with semi and fully automatic wrapping The im310 and im320 Stretch Wrapping Equipment features a slimline electrical cabinet and impressive wrapping cycles for increased efficiency. Features adjustable top and bottom wraps with the ability to cater for up to 25 loads per hour 450-500mm friction brake and turntable capacity of 200kg Customisable options to expand the base, lengthen the column or increase the turntable load up to 3000kg are available Backed by a 12 month warranty with the option to extend to 3 yearsThe range of Stretch Film and Customised Wrapping Equipment from Integrated Packaging provides a safe and effective solution to your film wrapping applications.
Integrated Packaging
IPEX Gold High Volume Stretch Film is designed to deliver excellent strength, durability and performance through the employment of innovative resin and extrusion technology. This strong and malleable film is specifically designed for fully automated machines. Resilient stretch film ensures secure and safe loads Constructed from high quality resin to produce a thin, tough and flexible film High impact strength for maximum durability IPEX Gold is more effective and economical than cast and conventional blown machine film Heavy duty design requires less wrapping than traditional film equating to less wastage and value for moneyExcellent stretching abilities with high puncture resistance Available in 500mm widths with lengths from 1800m to 3000m 50 rolls are included per pallet Gauges from 12-21 microIntegrated Packaging's IPEX Gold Stretch Film provides an economical and efficient solution to film wrapping. This innovative product is perfect for all of your film wrapping requirements.
Videos
Click thumbnail to watch video
Hand Wrapping with Excell or Maxi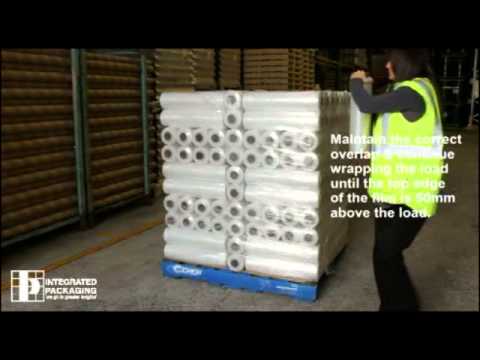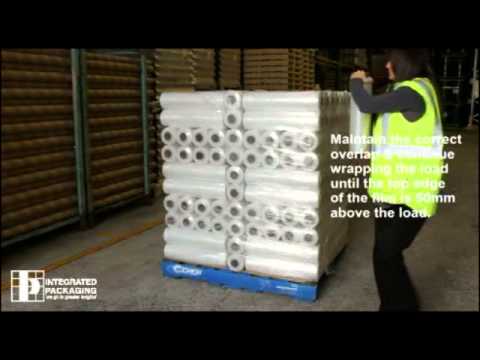 Downloads
IP Safe Hand Wrapping Hints
(708 Kb)
Contact Integrated Packaging
83-85 Banbury Rd
Reservoir
VIC 3073
Integrated Packaging Brands
Cast Machine Wrap
EnduroWRAP
Excell Semi Auto & Automatic Wrapping Machinery
IPEX Hand & Machine Wrap
SilaNET
SilaTWINE
SilaWRap
SilaWRAP Plus
Top Covers
X-Tend