Hydro Innovations
Hydro Innovations
provide Australia with the best and most innovative pump and aeration solutions, delivered by the best technical support team in the country.
We have collaborated with the most dynamic and effective brands globally, and our range has expanded to include
Gorman-Rupp
,
EDUR
, ...
+ View more
Contact Hydro Innovations
Your Email
* indicates mandatory fields.
Products
Hydro Innovations
By using an EDUR Multiphase pump, the compressor, air saturation vessel, the standard pump, and the control system can all be eliminated, along with the on-going maintenance that goes with them. The EDUR Multiphase pump is capable of handling a mixture of liquid and air, so when set up correctly, the pump draws atmospheric air into the suction line and feeds it under pressure straight into the DAF tank.After drawing air into the suction line, the EDUR pump mixes and sheers the air then imparts up to 6-7 BAR of pressure on the discharge line. This pressure "forces" the air into solution. When the air saturated liquid reaches the DAF tank (DAF system), the air comes out of solution to form 30-70 micron bubbles, which attach to floating matter and bring it to the surface.Simple, with greatly reduced maintenance needs.
Hydro Innovations
The Ragazzini Rotho MS0 is a positive displacement peristaltic [hose] pump with a "roller on bearings" design so that the pump housing does not need to be filled with lubrication fluid. The pump is self priming, seal-less, can run dry without damage, and apart from the flanges, only one part comes in contact with the pumped fluid.The MS0 is self priming and widely used in water and waste water treatment, the food and beverage industry, chemical industry as well as construction, paper, ceramic, paints, inks, mining and marine industries.MS0 Rotho pumps are available with a wide variety of hose options to suit abrasive and/or corrosive applications and are also available with food grade hoses capable of being sterilized with hot water [to 70o] and/or steam [to 120o]. A leak detector is standard equipment to provide early indication of hose failure. This is a float type sensor that is located at the lowest point in the pump. Because the pump casing is not filled with lubricating fluid and the speed of the leak detector, contamination is and product loss is greatly minimised.The MS0 is the perfect pump for clean in place [CIP] or sanitise in place [SIP] applications when fitted with the optional "retractable roller". With this system, one of the rollers can be retracted via an over-centre rapid release cam and lever system. This now enables full flow of a flushing/cleaning/sanitising fluid through the hose. This new positioning system is essential for fully automated foodstuff handling applications that require regular cleaning and sterilisation of all the components in contact with the product.The MS0 can deliver up to 75 litres per minute [lpm] on intermittent applications or up to 20 lpm for heavy duty 24/7 operations. Pressures to 15 bar can be achieved and solid particles up to 17mm diameter can be passed through the pump. It can also be run in reverse, making it ideal for tank emptying and filling operations.Within the full Ragazzini range, flows as low as 0.2 litres per hour [lph] can be achieved as well as flows as high as 180,000 lph.
Hydro Innovations
Hydro Innovations are exclusive distributors of a wide range of Gorman Rupp Self Priming Pumps for sewage and wastewater applications. Ultra V Series Self Priming Pumps for solids handling Combined solids handling with high head performance and efficiency Available as single stage or 2 stage versions Fitted with solids handling impeller Patented cartridge seal for accurate and easy installation- double floating, self aligning, oil-lubricated mechanical seal Replaceable wear plate with a self-cleaning design Anti-rotation ribs that reduces internal wear and maximises seal life Patented External Shim-less adjustment system Super T Series Self Priming Pumps are easy to operate, service and maintain Fitted with solids handling impeller and Patented cartridge seal A self priming centrifugal pump recommended for wastewater applications and municipal sewage pumping Fitted with suction lifts up to 7.5m Removable cover plate Removable rotating assembly Other Self Priming Pump Products As a leader in self priming pump technology, Gorman-Rupp also offer Super U Series, 10 Series, 80 Series, 0 Series and ADD self priming pumps.
Videos
Click thumbnail to watch video
Pump Stations Innovations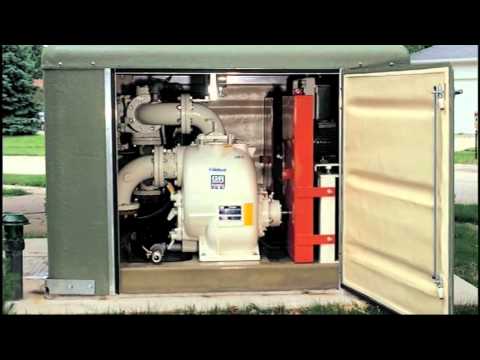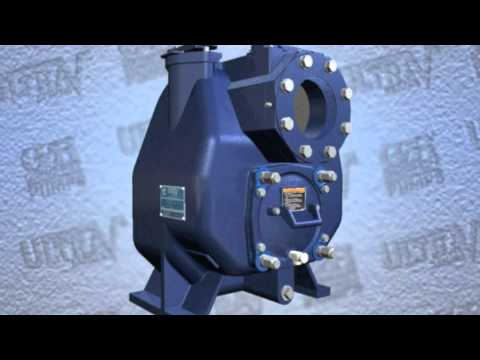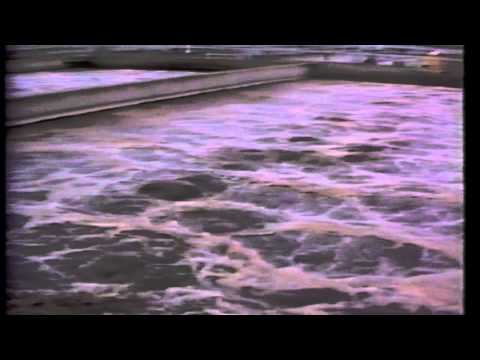 Contact Hydro Innovations
21-23 Clyde Street
Rydalmere
NSW 2116
Tel: 02 98981800
Fax: (02) 9898 0104