Get Packed
Get Packed supply a complete range of packaging machinery, packaging films and materials including strapping machines, heat sealers, shrink wrappers, pallet wrappers, Instapak systems, carton sealers, Cryovac shrink film, bubble wrap, plastic bags, labels, boxes, tapes and strapping.

Based in Forestville, NSW.
Contact Get Packed
Your Email
* indicates mandatory fields.
Products
Get Packed
Get Packed supply a range of Pallet Wrappers which utilise the latest industry technology and are suitable for pallet wrapping machines as well as hand wrapping pallets in blown or cast films. These films are available in clear and black. High quality and economical wrapping solutions PP-981 - Semi automatic pallet wrapping machines Mechanical brake stretch is designed to produce film yields of up to 125% Features easy to use control panel with top and bottom wrap counters and can be used in a manual or in automatic mode The turntable is driven by a chain drive and supported by a heavy duty Delrin double ring roller assembly allowing for a maximum load of 1200kgs Th PP-981 is available with an optional ramp Impressive load capacities for heavy duty applications Excell 210 - Pallet Wrappers utilise latest technology without the cost Features a 2000Kg turntable load capacity with selectable wrap styles Wrap styles include a full wrap, light wrap, top sheet, mid position, double wrap as well as adjustable top and bottom wraps with a photo electric pallet height sensor and auto wrap function Other features include: automatic film loading position, photo electric eye sensor, a standard 200% power pre-stretch and a touch screen control panel with password protection for supervisors or service personnel The Excell 210 Pallet Wrapper is backed up by local service and support with a 12 month warranty Cater for heavy and irregular shaped loads The Machine Pallet Wraps or Stretch wraps in 3 styles and are available in clear or black: Blown Machine wrap is ideal for wrapping heavy and irregular shaped loads with the best puncture resistance available Cast Machine wrap has ultra high clarity and a lower noise when unwinding from the roll onto the pallet Pre-Stretched film is the newest form of Stretch film or Pallet wrap with lighter and longer rolls than conventional film and with exceptional strength in relation to tear and puncture resistance Effectively secure and protect loads during transport Hand Pallet Wraps or stretch wraps are perfect for low volume requirements Hand Pallet Wraps are ideal for securing and protecting your pallet loads during storage or transport when there are only a small number of pallets to secure Stretch wrap or Pallet wrap is available in three styles Blown Film, Cast Film, and Pre-Stretched Film and all are available in either Clear or Black Cast and blown film available in various thickness 15um,17um 20um, 23um, 25um and 35um The impressive range of Pallet Wrappers from Get Packed provide the ideal solution to your stretch wrap requirements.
Get Packed
EnviroBubble is an environmentally friendly bubble wrap that has been manufactured in Australia. It has been formulated using up to 40% recycled content. So any packaging made from EnviroBubble can give the user peace of mind knowing they're doing their bit for the environment.Environmentally friendly packing solutionsEnviroBubble is available in a standard Industrial roll that stands 1.5m high/width with either 100m or 200m in length. The same roll is also available in slit alternatives that provide either 5 rolls at 300mm width, 3 rolls at 500mm or 2 rolls at 750mm width. Get Packed also supply rolls in twin skin varieties, larger bubble profiles, perforated rolls (every 400mm) as well as alfoil back bubblewrap. Products include: Handywrap: Ideal for office environments where conveniently sized lengths of bubblewrap rolls have been perforated every 400mm.Ultra wide sheets of bubble wrap that can come up to 4.2m's wide.bubblewrap Bags: bags made of bubblewrap sold in cartons available in a range of sizesDurable and reliable packaging for varying requirements EnviroProtecta Bags: padded mailer bags (made from EnviroBubble) that have a high quality welded and lightweight out making them particularly secure for mailingsEnviroBottle Bags: Made specifically to hold and protect bottles whilst carrying and transport (made from EnviroBubble)EnviroTube: a continuous tube of EnviroBubblewrap that is available in standard widths starting at 150mm opening, up to 100mm opening with a length of 50m.ProtectaWrap: tear and puncture resistant furniture wrap that offers superior cushioning, surface and edge protection.Get Packed also offer a custom ordering or printing service for all of their products. The extensive range of Get Packed packaging solutions provide reliable protection for your products and minimal environmental impact.
Get Packed
The range of Heat Shrink Machines from Get Packed span over a wide range of systems starting from the simple and easy to use Shrink-a-Pack System, right through to the fully Automatic Shrink Wrappers as well as Heat Shrink Tunnels to suit almost any application. Get Packed stock a full range of Cryovac Shrink Films and Opti films.Wrapping solutions for any requirement Manual Shrink Wrap Machines Shrink A Pack - Used for low volume shrink wrapping applications which are ideal to collate merchandise into promotional sales items or to repair opened or damaged retail packsAll-In-One Shrink Machines - Uses a hooded chamber to circulate the hot air around the pack after it has been sealed in the L-Bar Sealer all in one simple operationL-Bar Sealers and Heat Tunnels - Semi Automatic shrink machine is designed for medium production speeds of 10- 20 packs per minuteIncrease efficiencies with high output packaging Automatic Shrink Packaging Machines GP-6000 Automatic Shrink Machines - Different models that allow outputs of between 600 – 3000 packs per hour and allows up to 10 different operations to be stored into memory for different packaging recipesShanklin - Side sealing shrink wrapper with speeds up to 65 packages per minute and allows up to 25 different operations to be stored into memory for different packaging recipesHeat Shrink Tunnels for optimal shrink packagingShrink Tunnels are available in different sizes such as width, height and length to best suit and optimise your shrink packagingThe Heat Shrink Tunnels have different options such as active rollers or Teflon belts and adjustable air chambersExcellent puncture resistance and strength Cryovac and Opti Shrink Films Get Packed supplies a full range of Cryovac and Opti shrink films that range in gloss, clarity and puncture resistance or strength. All Cryovac films are available in centrefold and range in size from 200mm to 820mm wide as well as specially slit single wound films.Impact Shrink Films – A presentation film with superior gloss, clarity and strengthD940 – Combines low temperature shrink with high strengthLD935 – Ultra thin shrink filmMPD - Clearest and glossiest for high speed machinesOpti Standard Opti Durable Get Packed have an extensive range of industrial packaging materials and machinery to suit all of your packaging requirements.
Videos
Click thumbnail to watch video
Roche Wrappa Demo 1 from Get Packed Sydney Australia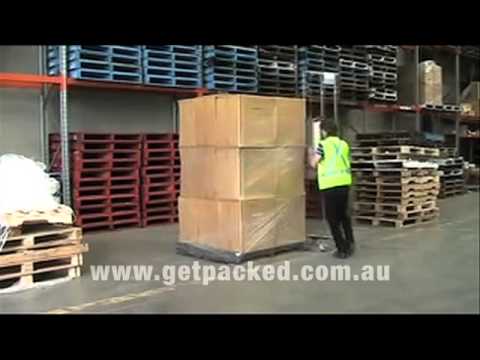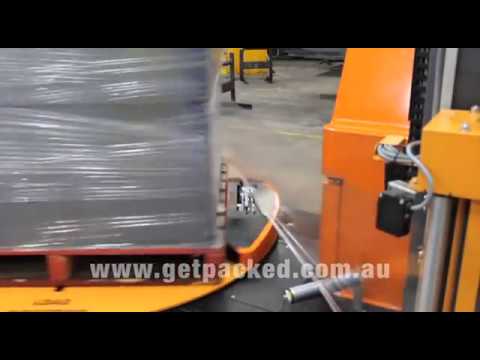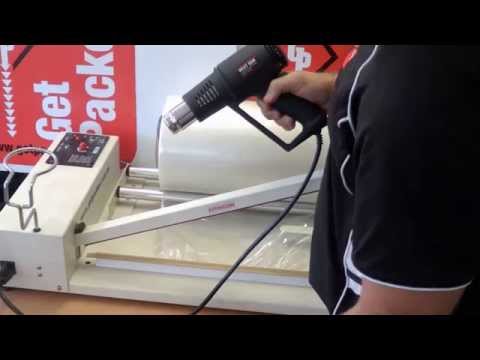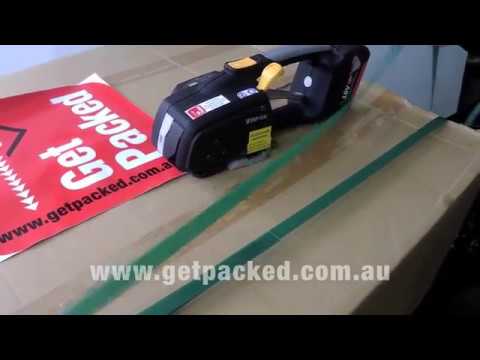 Contact Get Packed
12 Cook Street
Forestville
NSW 2087
Tel: 02 94523566
Fax: 02 9452 3555
Get Packed Brands
Cryovac
Instapak
Lady Pack
Opti
Preferred Pack
Sealed Air
Shanklin