Gemu Australia
Gemu Australia specialise in diaphragm valves, butterfly valves, globe valves and plastic and metal ball valves. Products also include electric actuators, linear actuators, motorised actuators and control systems.
Contact Gemu Australia
Your Email
* indicates mandatory fields.
Products
Gemu Australia
Primarily used in industrial application processes, Ball Valves from GEMÜ can be used in many different applications.The Ball Valves are suitable for the water supply and waste water treatment fields, the plastic ball valves are also suitable for use in the chemical industry. Valve typeSpherical rotating body Flow channel rotated to 90°Valve is either open, partially open or closed depending on the position of the valveFeatures Available in nominal sizes from DB 8- 150.Media temperature of -80 - 180°COperating pressure of 0-68 bar Operation can either be manual, pneumatic or motorised.
Gemu Australia
GEMU's range of butterfly valves is designed to operate in clean or lightly contaminated areas as well as with liquid and gaseous, inert and corrosive materials.Plastic Butterfly Valves that are easy to install and serviceThe GEMU 410 butterfly valve requires minimal installation and servicing times as it doesn't need extra nuts, bolts or loose backing flanges with a nominal size of up to 100. Isolates and controls inert and corrosive materials efficiently that may also include low levels of solid matter Features moulded male threads and automatically centres itself Designed for water treatment systems, swimming pools and irrigation systems in electroplating and chemical processing applicationsThe range of plastic butterfly valves from GEMU also includes: 417 Manually operated butterfly valve 423 Butterfly valves with motorised quarter turn actuator, optical piston indicator and manual override 457 Manual butterfly valve for water with plastic hand lever 450 Pneumatic butterfly valve for water with plastic piston actuator 451 Water type butterfly valve with aluminium quarter turn actuatorManual and Motorised Metal Butterfly ValvesThe GEMU range of high performance and reliable metal butterfly valves includes manual, pneumatic or motor operated valves. Depending on the model, some of the features include a plastic piston actuator, motorised quarter turn actuator, optical position indicator, manual override and the option of elastomer sealing, wafer, lug or u-form versions.
Gemu Australia
High quality Industrial Plastic and Metal Diaphragm Valves are ideal for demanding water treatment and commercial applications.Plastic Diaphragm Valves for Water Treatment and Chemical ProcessingThe range of GEMU plastic diaphragm valves have been developed for very clean to highly contaminated, liquid and gaseous, inert and corrosive materials. Excellent control such as classical control valves for contaminated or particulate materials Operating pressures range between 0 – 10 bar Operating temperatures range between -10 – 90°C Available with a range of accessories such as seal adjusters, stroke limiters, switches, indicators, positioners and moreGEMU plastic diaphragm valves are designed for use in water treatment, chemical processes, surface finishing, microelectronics and solar systems.Metal Diaphragm Valves for Industrial ProcessesGEMU metal industrial diaphragm valves are also designed for contaminated environments as well as working with highly clean, liquid and gaseous, inert and corrosive materials. Operating pressures of 0 – 10 bar Operating temperatures of -10 - 150°C Created using cast iron, cast steel, stainless steel and SG iron, lined with hard or soft rubberA variety of accessories are available including manual overrides, position indicators, switchboxes, pilot valves, process controllers and more.P600 Plastic Multi Port Valve BlocksThese multipurpose valve blocks are compact in design to operate in confined spaces with all fluidic and gaseous applications. Space saving and lightweight Have the ability to mix, divert, divide, drain, feed and clean in one block in the smallest areasThe plastic multi port valve blocks include safety and control features with the option of including sensors, filters and non-return valves.
Videos
Click thumbnail to watch video
Gemu Multi Port Valve Blocks Training Video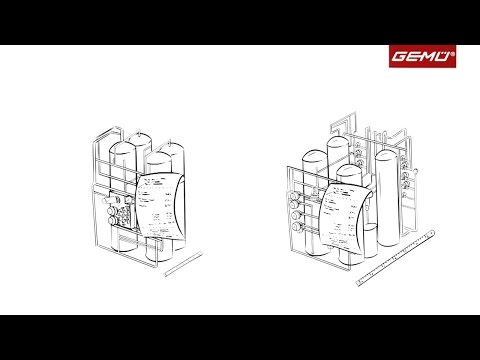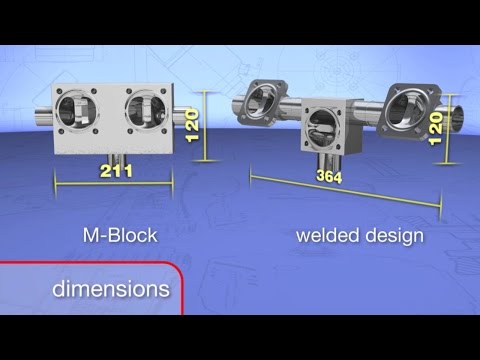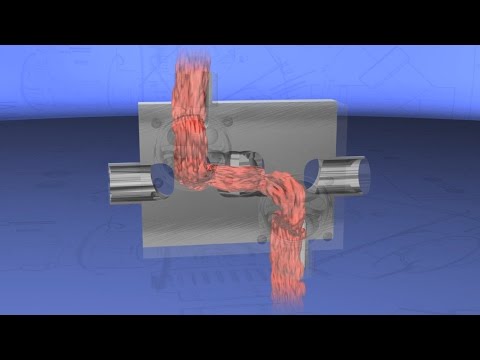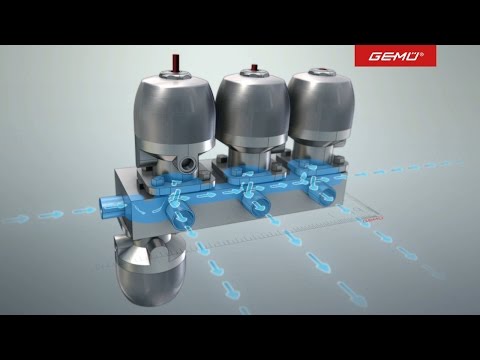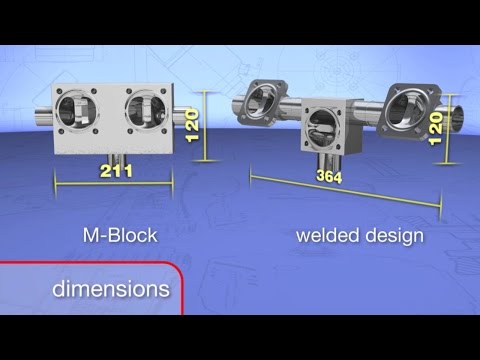 Contact Gemu Australia
Unit 4, 8-10 Yandina Rd
West Gosford
NSW 2250
Tel: 02 43234493
Fax: 02 4323 4496
Gemu Australia Brands
Effast
Gemu
Inter APP