Delta Energy Systems (Australia) Pty Ltd
Delta Energy Systems (Australia) Pty Ltd develops, manufactures and distributes an extensive range of quality innovative customised power supplies worldwide.
Their product range includes industrial automation, standard power supplies, custom designed power supplies, Solivia solar inverters and Megawatt power systems.

Contact Delta Energy Systems (Australia) Pty Ltd
Your Email
* indicates mandatory fields.
Videos
Click thumbnail to watch video
Delta Energy Systems Quality Power Solutions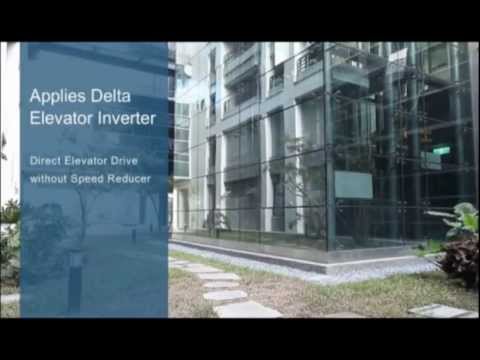 News
Supplier news
28/04/15
- Delta MVDs are designed to make industrial processing plants more efficient and reduce downtime. Delta's MVD systems feature N+1 redundancy topography for increased system availability using modular power cell architecture. Delta Energy Systems, the Australian subsidiary of Delta Electronics - the world's largest power electronics company, recently entered an alliance partnership agreement with I S Systems, an Australian-based company specialising in automation systems and variable speed drives, and Marubeni Australia for capital support. Hartley Henderson spoke to Delta's Business Development Manager Industrial Automation - Australia & New Zealand, David Bolt, about the strategy behind the new arrangement and the benefits that it is designed to deliver. What is the significance of the new alliance and what advantages will it bring for the market? Under the new arrangement, I S Systems is Delta's primary system integration partner for Medium Voltage Drives (MVD) in Australia, with capital support for large infrastructure projects in a variety of industrial automation applications from Marubeni Australia. The new alliance will bring about differentiation in the market through delivery of expertise to clients by a highly respected and experienced 100 percent Australian owned company in I S Systems as system integrator, compared to the current situation where equipment suppliers often carry out all the work. This provides a higher performance-to-cost ratio of both services: integration and Delta MV support. The main point of difference is the provision of a 'total solution' for the industry whereby customers will benefit from our offering of local competence combined with global presence. Which industry sectors will benefit most from the new alliance? We are targeting heavy industry sectors such as mining, oil and gas, water, power generation, and metal and cement processing. In particular, there will be a strong focus on constant, variable and regenerative torque applications where MVDs (3.3kV to 11kV) are used to drive equipment such as pumps, conveyors, crushers, blowers, and compressors. What influence are current economic conditions likely to have on the planned operations of the alliance? The Australian economy is going through substantial change, including in the primary mining sector and we believe that the alliance MVD focus is likely to generate significant interest and uptake. In the mining industry, and in all other heavy industrial processes, customers are seeking to do more with less operating expenditure (OPEX), and this is a key focus for maintenance and reliability engineers. They are seeking high system availability with strong and fast local service response, combined with a product (MVD) that can deliver improved application productivity at a reduced cost. For heavy processes, MVDs produce much greater power output than low voltage drives (LVDs) due to operating at higher supply voltages and providing lower current flow for a given power output. MVDs also use smaller cables than LVDs which can contribute to lower system cost and, for larger projects, significant economies of scale. What makes Delta an industry leader in MVD systems technology? Importantly, Delta's MVD systems feature N+1 redundancy topography for increased system availability using modular power cell architecture. This technology is oriented for use in high capital infrastructure applications, especially in the mining sector, offering increased system availability with optional power cell and cabinet bypass features. Modular power cell architecture enables one more power cell in each phase to be implemented, and when the power cell bypass function is on, the MVD can still output 100 percent power without power de-rating. The output voltage is equally distributed to each power cell before and after power cell bypass. When one power cell fails, the system will bypass the power cell automatically while at the same time bypassing another two power cells to balance line voltage. In a non-redundancy system, reduced power rating operation is necessary. With the bypass cabinet, the auto bypass function can switch from MVD to power grid without power interruption. What are the typical applications of Delta's best-selling MVDs? Our range of MVD variable frequency drives is designed to deliver substantial energy savings, meet special control requirements, raise equipment efficiency and reduce mechanical stress in pipes and air ducts. These drives are designed to give proportional response to what the motor demands. The Delta MVD1000 Variable Torque product is particularly suitable for use with power plant boiler-feed pumps, mine blowers, blast furnace blowers, cement dusting fans, water plant pumps, and compressors in the chemical industry, while applications for the Delta MVD2000 Constant Torque unit include sugar mills, crushers, mixers, conveyors, ball mills and extruders. The soon to be released Delta MVD3000 Regenerative Torque unit is designed to deal with inclinations and loads, including in relation to conveyor and excavator operations for example. These MVDs enable energy to be put back into the grid or used on a remote mine site, thereby reducing energy costs for client companies. Suitable applications include down-hill conveyors, cranes, excavators and hoists. What do you see as the likely market impact of the new alliance? The cost of equipment failure and maintenance is very high in Australia, so ensuring reliability is a critical factor, which is why Delta has a primary focus on reliability and redundancy in its technology offerings while providing competent local service and support.MVDs are used in high value applications where reliability is critical - for example where a city could lose power or water supply. Delta can build redundancy into these systems and provide piece of mind to the client. Australia needs to automate to improve safety and reduce costs, including energy costs which have more than doubled in Australia in the last 2.5 years. Delta MVDs are designed to make processes more efficient and reduce downtime, thereby assisting to deliver major cost reductions for customers. Drive and power quality is a big focus area for us, so we look to replace linear on/off drives with variable speed drives that alter power in proportion to the load being powered. The new alliance brings Delta together with I S Systems which is a technology integrator with a strong history of delivering successful medium to large automation systems. With over 50 years of experience investing in and supplying to Australian power, infrastructure, resources, and energy, Marubeni Australia is a crucial partner in this alliance structured to deliver a highly competitive 'total solution' to the market.
Supplier news
22/10/14
- Delta Energy Systems (Australia) Pty Ltd announces the release of the new Active Power Filter APF2000. Featuring the highest industry standard 32-bit digital microprocessor, the APF2000 accurately compensates for harmonics, power factor correction and unbalanced phase compensation for excellent power quality improvement.Clean and efficient power systems normally generate a sinusoidal current waveform; however, the electric equipment used in modern industrial processes generates non-sinusoidal currents that can cause a multitude of power quality issues. Consequently, power fluctuation events such as current distortion, reactive power impact or unbalanced loads can lower power reliability and efficiency, while increasing operational costs, and contributing greatly to equipment failure rates and reduced lifecycles.The increasing harmonically disruptive loads sourced anywhere from endpoint computers and printers to 'big load' and non-linear variable frequency drives (VFDs), heating/air-conditioning (HVAC) systems, uninterrupted power supplies (UPS) and building lift systems result in a flood of distorted (non-sinusoidal) current hitting the local grid. Finding a solution to improve power quality and manage power grids is now a major concern for the industry.Delta Active Power Filter APF2000 addresses this problem by monitoring load current and filtering harmonics up to the 50th order to <5% (THDi), maintaining a clean line current and improving Power Factor Correction by over 96%.Key features of the Delta APF2000 include dynamic filtering response of 300µs with one of the lowest response times in its class; modular CVT fan for optimised ventilation; smart Digital Signals Processing (DSP) to offer self-diagnosis; built-in high voltage protection module for full hardware protection maximising performance; remote monitoring enabled through communication protocols RS-485, Modbus, CANopen, Ethernet, and Profibus, all included as standard; and wall-mount options available up to 100A and single cabinet solutions up to 300A, which can be combined for a full modular solution to support up to six parallel connections.
Supplier news
17/10/14
- Delta showcased a broad spectrum of energy-efficient technologies at All-Energy 2014 Australia, that enable high standards of energy conservation in Australia. Delta is considered a global leader in thermal and power management solutions, Headlining Delta's portfolio was Delta's Power Quality technology, featuring a live demonstration of the Active Power Filter series, which corrects harmonics and improves power factor in real-time to an overall efficiency exceeding 96%. The complete range of RPI solar inverters was officially launched during the event with peak efficiencies of up to 98.7%, surpassing the vast majority of Australia's market leading brands. Delta hopes that the diversity of products and solutions featured at the event, which was run in conjunction with Australian Sustainability Week, will inspire people to actively reduce their energy consumption across Australia – a country with some of the highest electricity costs in the world. Highlights of Delta's showcase for this year included: industrial automation and power quality, renewable energy and electric vehicle (EV) charging technology. Industrial Automation & Power Quality: Delta's power quality technology was a key feature at the event, with a live demonstration of Delta's Active Power Filter (APF) Series. This device monitors load current and filters harmonics in real-time with total response time of <20ms to enable improved power factor of up to 96%, reducing harmonics (THDi) <5%, thereby lowering energy consumption and maintenance costs for industrial systems.The SVG 2000 Series ensures power factors >0.99 and boasts over 96% efficiency, thus, minimising levels of power loss. Its modular design saves installation space by 20%~30% by eliminating the need for capacitor and reactor in the system. Delta's power quality devices are adaptable to several applications in the Australian water, minerals and metals, power generation, petrochemical, construction, telecommunications, infrastructure, transportation and medical industries. Photovoltaic (PV) Inverters: Delta officially launched its latest 30kW version in the 3 phase range of the RPI Series photovoltaic (PV) inverters: the M30A. The complete RPI series extends from 3 to 50kW solutions, the most efficient of which can reach up to 98.7% peak efficiency. The RPI series also features one of the widest input voltage ranges on the market, and an incredibly low start-up voltage (from 100Vdc), allowing maximum power conversion, beginning earlier and finishing later in the day than most leading inverter brands.In addition, its advanced topology allows for more responsive MPP tracking, enabling them to react more rapidly to changing light conditions, further increasing the system's overall output. EV Charging Solutions: Delta's new-generation 7.2 kW AC charger features smart grid capabilities for EVs, which are available with several advanced functions including: delayed timer, RFID card reader, and the option of wired and wireless network communication systems (Ethernet, Wi-Fi and optional 3G, GRPS interfaces). The lightweight and aesthetic design makes it ideal for both residential and commercial applications. All-Energy Australia is a major business-to-business trade event in the clean energy sector in the country. Delta hopes that the diversity of products and solutions it featured at the event, which was run in conjunction with Australian Sustainability Week, will inspire people to actively reduce their energy consumption across Australia.
Contact Delta Energy Systems (Australia) Pty Ltd
Units 20-21, 45 Normanby Rd
Notting Hill
VIC 3168