Axiomtek Co., Ltd.
Axiomtek Co., Ltd. established in 1990, is one of the world's leading designers/manufacturers of PC-based industrial computer products. From its roots as a turnkey systems integrator specializing in data acquisition and control systems, Axiomtek has mirrored the PC and IoT evolutions by shifting its focus toward the design and manufacture of PC-based industrial solutions and value-added services for different industries including transportation, ...
+ View more
Contact Axiomtek Co., Ltd.
Your Email
* indicates mandatory fields.
Products
Axiomtek Co., Ltd.
The eBOX560-900-FL employs a NVIDIA Jetson™ TX2 module which has a powerful 64-bit ARM A57 processor; a 256 CUDA cores with NVIDIA® Pascal™ GPU Architecture; 8GB of LPDDR4 memory; and 802.11ac Wi-Fi with Bluetooth. It also supports NVIDIA JetPack 3.2 SDK including TensorRT, cuDNN, CUDA Toolkit, VisionWorks, GStreamer, and OpenCV, all built on top of L4T with LTS Linux kernel. The extremely compact system is your superb choices for AI, deep learning, and edge computing. Its tough construction is IP40-rated, and it has an extended operating temperature range of -10°C to 50°C (14°F to 122°F) and up to 3G vibration endurance.Advanced Features:?NVIDIA® JETSON™ TX2 w/ Pascal™, 256 CUDA cores GPU?High AI computing performance for GPU-accelerated processing?Ideal for intelligent edge applications?Compact size with NVMe supported?JetPack support
Axiomtek Co., Ltd.
The UST500-517-FL is powered by the LGA1151 socket 7th/6th generation Intel® Core™ and Pentium® processors up to 65W with the Intel® Q170 chipset. The integrated 16 PoE ports are available in RJ-45 or M12 connectors for IP cameras. It provides a full scope of power protection that includes intelligent vehicle power management technology for ACC on/off delay, shutdown delay, and over/under voltage protection. Enhanced by its robust structure and system design, the UST500-517-FL is able to operate under a wide temperature range from -40°C to +70°C and vibration endurance up to 3 Grms. This transportation embedded box is in compliance with E-Mark and EN 50155 for mobile surveillance applications. There are 16 Gigabit LAN ports which support 802.3at/af Power over Ethernet with a total power budget of 200W. Its DVI-D, HDMI and VGA interfaces support three surveillance monitors. Furthermore, its external accessible SIM card slot enables users to easily change SIM card for different telecommunication service. With wireless LAN modules, this user-friendly transportation embedded system can real-time transmits the video to the control center. The two built-in or four swappable SATA hard drives are used for mass storage of video files.Advanced Features:?CE, FCC certified; E-Mark, EN 50155 compliant?LGA1151 socket 7th/6th gen Intel® Core™ & Pentium® processor (up to 65W) with Intel® Q170 chipset?Wide operating temperatures from -40°C to +70°C?Vibration endurance up to 3 Grms (with SSD)?Up to 16 PoE GbE ports?Vehicle power management 9 to 36 VDC power input, ACC ignition supported?Two/four swappable 2.5" SATA drive and 1 mSATAIntelligent solution of vehicle power management (ACC ignition)
Videos
Click thumbnail to watch video
Axiomtek's UST500-517-FL- 16-PoE Fanless Embedded System wit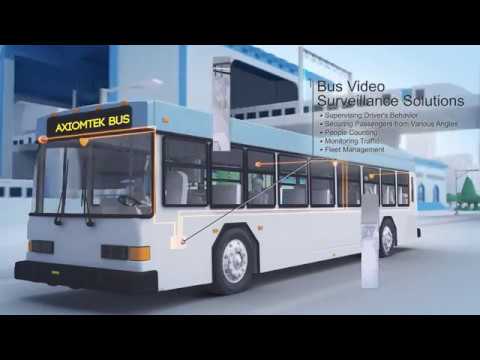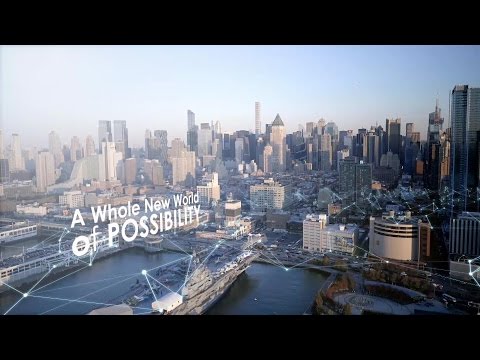 News
Supplier news
11/12/18
- Axiomtek Co., Ltd. introduces a new modular fanless embedded system featuring vehicle, railway and marine-related certifications, industrial grade operating temperatures and various I/O connectors. Axiomtek's tBOX500-510-FL is a modular transportation embedded PC with E-Mark, ISO 7637-2, EN 50155, EN 50121, DNV 2.4, EN 45545-2 and IEC 60945 certifications.The multi-purpose transportation box PC comes with the on-board 7th generation Intel Core or Intel Celeron processor 3965U along with two DDR4-2133 SO-DIMM slots supporting up to 32GB system memory on-board. It offers two I/O module slots and a wide selection of value-added modules (VAM) to meet different user requirements and customisations. Key features of the rugged tBOX500-510-FL fanless embedded box PCs include wide temperature range from -40°C to +70°C; anti-vibration up to 5 Grms; intelligent power management offering ACC on/off delay, shutdown delay and over/under voltage protection; wide voltage input range: 9V to 36V DC for vehicle applications, 14V to 32V DC for railway and marine applications, and 16.8V to 137.5V DC for railway applications; and two 2.5" SATA HDDs and one mSATA for system integrators with extensive storage needs.The multiple I/O offering in the all-in-one tBOX500-510-FL includes one GbE LAN, four USB 3.0 ports, one COM port, one DVI-I port, two audio ports, one power input (M12 or Phoenix connector), one PoE power input, four antenna openings, one remote power switch, and one reset button. To fulfil various applications in one single system, the solution-ready computer has a wide range of VAM (value-added modules) options, such as a 4-port PoE module, 4-port GbE LAN module, 4-port isolated RS-232/422/485 module, isolated DIO (8-in/8-out) module, 4-port isolated CANbus 2.0A/B module, 5-port BNC (4-port video-in and 1-port audio-in) module, etc. With VAM design, even custom I/O modules can be done within a short period of time, helping achieve real cost savings with minor equipment adjustments.The new embedded system is well suited for transportation-related applications such as security surveillance, on-board devices controller, truck fleet management, data transfer, and on-board passenger infotainment system. Axiomtek is a world-renowned leader devoted to the research, development, and manufacture of a series of innovative and reliable industrial computer products of high efficiency.For more product information or pricing, please visit our global website at www.axiomtek.com.
Contact Axiomtek Co., Ltd.
8F., No.55, Nanxing Road, Xizhi District,
New Taipei City 221,
Taiwan