Australian Pump Industries
Australian Pump Industries provide first class products and support in pump and cleaning products.
Their product range includes a vast range of pumps, cleaning equipment, hydrostatic testers, ag spray and total defense support.
Based in Baulkham Hills, NSW.

Contact Australian Pump Industries
Your Email
* indicates mandatory fields.
Products
Australian Pump Industries
Hard wearing and reliable, a comprehensive range of GMP Self Priming Pumps are available through Australian Pump Industries for a range of industrial applications.1½", 2", 3" and 4" Heavy Duty Cast Iron, Ni Al Bronze and Stainless Steel Pumps Available in a number of configurations Electric drive, single and three phase options Engine drive, Honda or Yanmar options Hydraulic drive or bare shaftGMP Trash Pumps for solid laden waste water Front mounted clean out port Big open, non clog impellers to pass suspended solids Silicon carbide mechanical seal with an option of Viton or Tungsten Carbide GMP Transfer Pumps high pressure and high flow options Open style impeller Replaceable suction port Carbon ceramic mech seal standard, option of Viton, Silcon Carbide or Tungsten CarbideCast Iron Pumps ideal for a number of industrial applications Industrial waste pump out Effluent pumping Abattoir waste pump out Wash bay water recirculation Batch plant recirculation Mineral processing Quarry dewateringNi Al Bronze Pumps ideal for salt water pumping Deck wash down Bilge pump out Salvage pumping Marine fire fightingStainless Pumps have a number of aggressive chemical transfer applications Sewage handling Acid and solvent pumping AG chemical transfer Mine talings dam pump out Liquid food waste Quality assured with a trust reputation for over 20 years, Aussie Pumps delivers reliable people and reliable products to you.
Australian Pump Industries
Tsurumi (pronounced soo-roo-me) is an industry leading manufacturer of submersible pumps and was established in Japan in 1924. Tsurumipumps incorporate a number of key features that enhance performance, increasereliability and reduce maintenance costs and downtime An anti-wicking cable entry. Inside the cable gland the wire sheafs have been striped and the gland filled with resin forming a moisture block Dual mechanical SIC seal has been installed in an oil bath. The seal surfaces are abrasion resistant and both are lubricated with oil, not by the medium being pumped Built in patented Oil Lifter maximises seal lubrication and extends the time between pump service V-ring seal protects the mechanical seal from ingress of grit Self resetting thermal protector prevents the motor overheating when the pump is being dry run Quality assured, Tsurumi submersible pumps have a 3 year warranty The high performance Tsurumirange is split into three product groups: Dewatering and slurry pumps for use in the mining and construction industry Industrial pumps, including sewage and effluent pumps, corrosion resistant and explosion proof pumps Waste water treatment equipment including aerators, skimmer pumps and bar screens Tsurumi pump selectionsoftware and spares information is available on CD from Australian Pump Industries, theexclusive distributor for Tsurumi in Australiaand Papua New Guinea.
Australian Pump Industries
Australian Pumps is a leading manufacturer of a wide range of high pressure cleaning equipment for cleaning professionals and contractors. Fast and effective High Pressure Cleaners range includes: Cold Water Blasters up to 7,300 psi (electric and engine drive) High Pressure Steam Cleaners (electric and engine drive) Drain Cleaning Jetters 'Clean and Capture' Systems, environmentally sound cleaning A range of high pressure accessories is also available Aussie Pump High Pressure Water Blasters make cleaning fast and water efficient The Scud range of pressure cleaners are a complete cleaning package that offers users the option of electric, Honda petrol or Yanmar diesel powered units Cleaning applications include contract cleaning, graffiti removal and construction and mine site plant cleaningBig Berty heavy duty Bertolini triplex pumps are made for harsh Australian conditions With forged brass head, stainless steel valves, ceramic pistons and oversized roller bearings These units are made to last and offer high performance backed by a three year manufacturers warrantyElectric or engine driven, clean and green high pressure steam machines Sanitise whilst melting away grease and oil with temperatures up to 120ºc Efficient to run and use less water, chemicals and reduce cut cleaning times Used for graffiti removal, machinery wash downs, pre-service plant cleaning, automotive detailing and in cleaning facilities Aussie Cobra Drain Cleaning Jetters Uses water under high pressure to chop through any drain blockages Either troller, ute or trailer mounted Ensures fast, safe and smart drain cleaning Versatile and reliable, all Aussie Pump cleaning equipment is designed for commercial and industrial cleaning applications.
Videos
Click thumbnail to watch video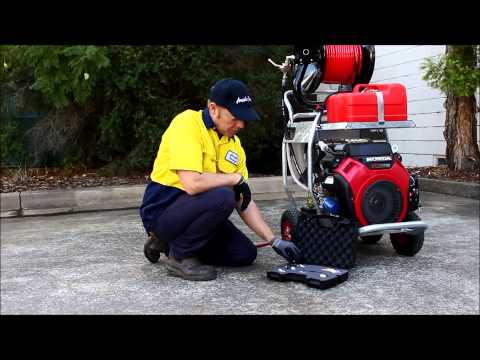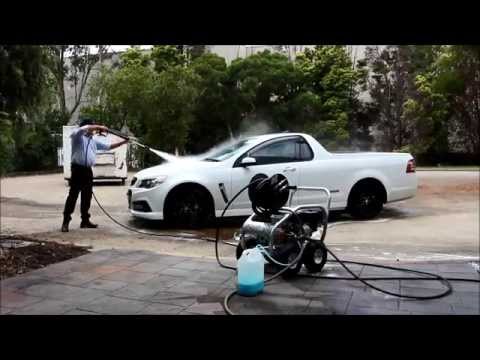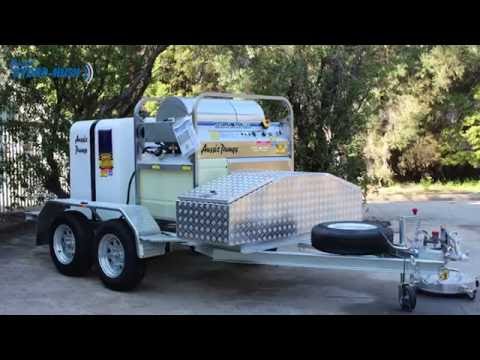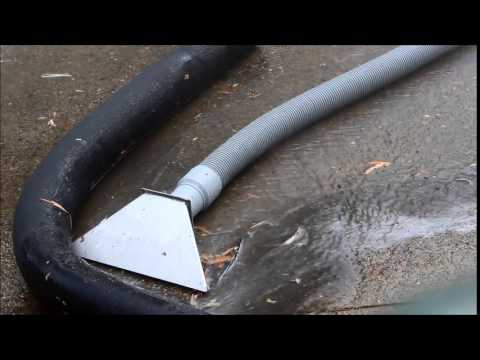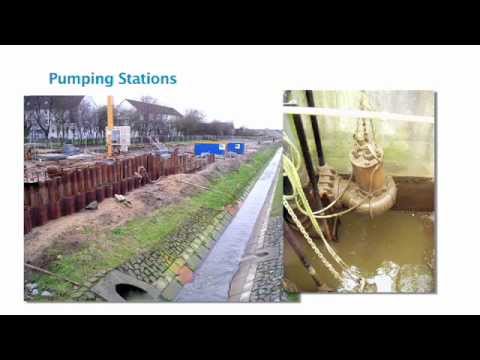 Contact Australian Pump Industries
7 Gladstone Rd
Castle Hill
NSW 2154
Tel: 02 88653500
Fax: 02 9894 4240
Australian Pump Industries Brands
Aussie Pumps
Bertolini
Carver
GMP
Louis Allis
Pacer
Pratissoli
Quik Prime
Udor