A Plus Plastics
Market leaders in the design, mould production and manufacture of plastic injection moulded and CNC engineered components.
With over 34 years of plastic manufacturing and custom moulding experience,
A Plus Plastics
are certainly the experts of their field. This Australian made, family owned and run company deliver friendly and efficient service, high quality products and very competitive prices.
A Plus Plastics
...
+ View more
Contact A Plus Plastics
Your Email
* indicates mandatory fields.
Products
A Plus Plastics
GEOHEXTM Erosion Control System is an Australian-made plastic grid turf and substrate stabiliser that has a huge variety of uses and applications. Being independently certified by Good Environmental Choice Australia (GECA), GEOHEXTM Erosion Control System is a cheaper and more environmentally friendly substitute to concrete and bitumen-type products.As a cost-effective surface stabilisation and erosion solution for soil stability problems, GEOHEXTM Erosion Control System has been designed to prevent erosion, stabilise infill material and control shearing, lateral and vertical movement in a wide range of soil and substrate types.By increasing the effective structural integrity of soils, GEOHEXTM Erosion Control System creates a stiffened base layer that provides increased load support whilst preventing soil subsidence and soil erosion. GEOHEXTM Erosion Control System improves safety on the edge of roads, embankments, parking areas and many other medium to high traffic surfaces. With a maximum load bearing capacity of 1200t/sqm* and made from recycled and recyclable interlocking polypropylene hexagonal cells, GEOHEXTM Erosion Control System is suitable for use in just about any type of ground and geological conditions. With its innovative plastic matting construction and unique connection system, GEOHEXTM Erosion Control System can be laid quickly and cost-efficiently, either in linear or bend sections in any weather and at any time of the year.
A Plus Plastics
Developing quality Materials Handling solutions for 35 years.With our extensive experience and quality range of products, we are a manufacturer to a variety of industries including meat trades, smallgoods manufacture, poultry, fish, materials handling, engineering, automotive, warehousing and distribution.Materials Handling CratesOur plastic crates are made from tough, durable food grade polypropylene in a range of popular colours including White, Red, Blue, Black, Yellow, Natural and Grey. AP4 & AP4D cratesare light weight, multi purpose companions for a variety of storage needsAP7, AP10 & AP15 crates have distinguished themselves as one of the most popular and widely used in Australia. The ability to stack and nest suits a wide selection of uses. High Density plastic also available (selected colours only) at no extra costMaterials Handling Clear Range CratesMade from tough, durable food grade polypropylene, this is our new line of plastic crates in a transparent plastic. Useful for viewing crate contents quickly and easily.Materials Handling TraysServing & Multipurpose trays are strong, clean easily and are stackable.Materials Handling Collapsible Crates: Smart CratesThe vertical walls and reinforced corners of our Smart Crate have far greater stacking strength than other nestable containers of a similar size.Materials Handling Collapsible Heavy Duty Bulk PakDurable and strong, can hold a capacity of up to 1100kgs. Forklift access on all sides
Videos
Click thumbnail to watch video
GEOHEXTM Erosion Control System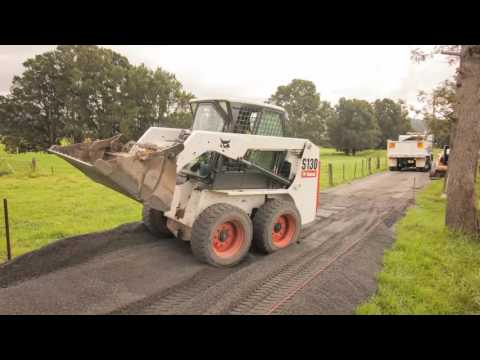 Contact A Plus Plastics
4 Huntsmore Road
Minto
NSW 2566
Tel: 02 9603 2088
Fax: 02 9603 2850